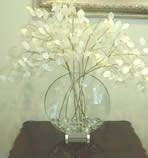 We Offer:
All-Porcelain Restorations
Same Day Crowns
Custom Shading
Composite Fillings/Bonding
Veneers
Teeth Whitening
Implants
Bridges
Dentures
Invisible Braces
Sealants
Digital Radiography
Periodontics
Athletic Mouthguard
Root Canal Therapy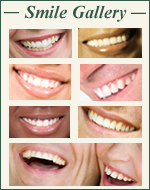 Home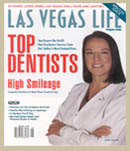 Offering the newest technologies in comprehensive family dental care, our patients enjoy comfortable dentistry in a pleasant, relaxing environment. Our staff maintains the highest standards, and work with you to help you achieve optimum dental health. In addition to regular restorative dental care, we offer cosmetic solutions including teeth whitening, veneers and all porcelain crowns. All our radiographs are digital which means less x-ray exposure for you and very often crowns can be made the same day which means, no temporaries. Come join our patient family and experience what dentistry should be.

Located at Pecos and Robindale in Henderson, Nevada, our team is skilled in providing the esthetic, restorative dentistry you need. Known by our patients for our gentle methods, we make smiles healthy and beautiful. Dr. Caggiano was recognized as one of the top female dentists in Las Vegas.
Recent Testimonial from Patient:

Dr. Caggiano,
Everything you did last time feels great, and heck, as I've said before, I just plain enjoy coming to the dentist now. You really do have a unique and wonderful ability to make me relax under adverse circumstances. Normally, I don't talk folks into going to the dentist, but now the topic comes up fairly often. I'm constantly praising not only your work, but your soothing ways. I hope it helps drum-up a little business for you, but I'm sure you don't need much in that dept. Well, I'm rambling now and that's my cue, so, see you on my rescheduled day ( I don't know it off hand)...hope all is well for you until then. If there's anything I could ever do for you, please let me know.
Matt B.
Our mission is to provide our patients with the opportunity to choose optimum dentistry that will ultimately contribute to their own physical wellbeing and happiness. We will do that • in a welcoming and peaceful environment of trust • with respect for our patient's time • in a manner that is supportive of our patients and encourages them to maintain dental health • using the most up-to-date materials, techniques and technologies available. Our staff pledges to be supportive of our patients and each other and to create an atmosphere in which our team can deliver uncompromising care and achieve exceptional results.